See you in 2020!
We had such fun sharing Christmas cheer with thousands of folks on this year's tours, and we can't wait to be back next year with friends old and new.

Stay tuned for news about next year's tours and events! We'll be announcing all the good news starting July 15. You can friend us on Facebook or sign up for our newsletter to be the first to know
The Chief Elf Answers your Questions
The Chief Elf took some time from her very busy schedule this season to answer your most frequent questions. If you have any other questions, please don't hesitate to ask! Please note Pensacola Winterfest has an all-volunteer staff, so we may be at work and need some time to get back to you.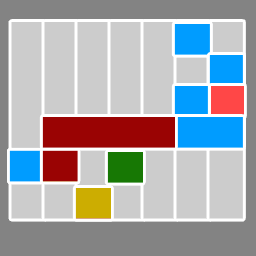 Performance Tour PREVIEW NIGHT
November 24, 2019
---
Performance Tour & Reindeer Games
November 29 and 30
December 7, 8, 13, and 15
---
Christmas Week Tours
Polar Express November 23, December 14, 18-24
Grinch December 18-23
---
When is Pensacola Winterfest 2019?
Pensacola Winterfest's flagship Performance Tour runs on the following days in 2019: November 29, and 30; December 6, 7, 13, and 15.
Performance Tour previews are on November 24.
We play Reindeer Games, perform our free plaza show, and have visits with Santa in his sleigh each night of the Performance Tour and every night the week before Christmas during our new Polar Express and Grinch tours.
You can visit Santa downtown 23 days this year, starting November 15 at Gallery Night! Please see the full details at SantaDowntown.com.
Come enjoy the Pensacola Christmas Parade on December 14.

Our first performance is at 5:00pm Friday nights, and 4:30pm on Saturday and Sunday nights. We begin a new performance every 15 minutes until 8:00pm.
Christmas week mini-tours run December 18 – 24, 5-8pm. Mini-tours depart every 15 minutes. On December 24, the last tour departs at 7:30pm.
Santa's Sendoff with letters, songs, and the first gift of Christmas will happen at 8pm on December 24.
Please see our Calendar of Events for more info, and check out First City Christmas for more great Pensacola Christmas events.
What types of vehicles run the tours?
Our trolley fleet for 2019 includes Snowflake and Candycane. These Pensacola Winterfest owned-and-restored red trolleys are joined by guest trolleys Gingerbread, Peppermint, and Frosty from our friends at Gulf Coast Tours in Mobile. You can select your vehicle when you make your reservations.
What's the difference between the tours?
The Performance Tour is like a play, where the trolley guides you through 16 scenes evoking Christmas memories from the Living Nativity to the Polar Express. There is action on the trolley as well as in staged sets on either side.
We also have shorter 25-minute tours featuring even more of the Grinch and the Polar Express.