The Chief Elf Answers your Questions
The Chief Elf took some time from her very busy schedule this season to answer your most frequent questions. If you have any other questions, please don't hesitate to ask! Call or text us at 850-583-1365 and we'll be glad to help. Please note Pensacola Winterfest has an all-volunteer staff, so we may be at work and need some time to get back to you.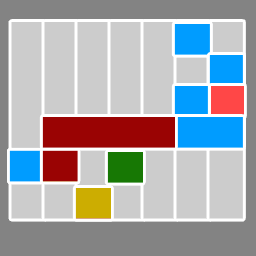 Performance Tour PREVIEW NIGHT
November 19, 2017
---
Performance Tour & Reindeer Games
November 24 and 25
December 1, 2, 8, 10, 15, 16, 17
---
NEW Christmas Week Tours
Polar Express December 18-24
,
Grinch December 18-23
---
When is Pensacola Winterfest 2017?
Pensacola Winterfest's flagship Performance Tour runs on the following days in 2017: November 24 and 25, December 1, 2, 8, 10, 15, 16 and 17.
Performance Tour previews are on November 19.
We play Reindeer Games, perform our free plaza show, and have visits with Santa in his sleigh each night of the Performance Tour and every night the week before Christmas during our new Polar Express and Grinch tours.
You can visit Santa downtown on 21 days this year. Please see the full details at www.firstcitychristmas.com.
Come enjoy the Pensacola Christmas Parade on December 9.

Our first performance is at 5:30pm Friday nights, and 5:00pm on Saturday and Sunday nights. We begin a new performance every 15 minutes until 8:45pm.
NEW! Christmas week tours run December 18 – 24 from 5:30pm. We begin a new performance every 15 minutes until 8pm. On December 24, the last tour departs at 7:30pm.
NEW! Santa's Sendoff with fireworks, songs, and the first gift of Christmas will happen at 8pm on December 24.
Please see our Calendar of Events for more info.
What types of vehicles run the tours?
Our trolley fleet for 2017 includes Snowflake and Candycane. These Pensacola Winterfest owned-and-restored red trolleys are joined by guest trolleys Gingerbread, Peppermint, and Frosty from our friends at Gulf Coast Tours in Mobile. You can select your vehicle when you make your reservations.
What's the difference between the tours?
The Performance Tour is like a play, where the trolley guides you through 16 scenes evoking Christmas memories from the Living Nativity to the Polar Express. There is action on the trolley as well as in staged sets on either side.
New for 2017, we'll have shorter half-hour tours featuring even more of the Grinch and the Polar Express all week before Christmas! Get into the spirit with young children and out-of-town guests just in time for the big day.
Can I just drive through the route to see the performances?
Alas, no. Since so much of the action takes place on the trolleys, your experience would be a little bit like watching your neighbor's television through the living room window. Also, following the trolleys can cause traffic and safety issues as our actors sometimes have to go into the street. If you have a larger group with a private bus, we are happy to arrange a guide and a place in the schedule for your group so you can get the full experience.
Is there food at Pensacola Winterfest?
Yes! We serve great hot chocolate, fresh popped popcorn, and yummy cookies at our Gingerbread House, located in the Reindeer Plaza. Many other downtown restaurants are also open for sit-down meals.
Who can I call if I need assistance?
Our customer service volunteers will be happy to assist you at 850 583-1365. We're not always in the office, but we'll do our best to get back to you quickly.
Can I buy tickets at the event?
The past three years, tours have sold out well in advance, so reservations are strongly recommended to ensure a seat.
When there are seats available, we do offer tickets for the next available performance every night of Pensacola Winterfest at dispatch, where the trolleys board. If you want to pay in cash, you can pay the Conductor at the dispatch area in front of the Courthouse.
Advance tickets are only available online. If you are unable to complete your purchase online, please give us a call at 850 583-1365. We'll be happy to help over the phone. No one at the courthouse building will be able to assist you during the day.
What do tickets cost?
Performance Tour tickets are $35 for adults, $19 for kids 2-10 on our finale weekend. Prices vary for other tours. Please see our calendar for details. Kids 24 months and younger can ride for free in a parent's lap, and don't need a ticket.
What is the refund policy?
There are no refunds if you miss your tour, but we are happy to honor your ticket for another tour if seats are available. You can reschedule your reservation until the afternoon of your tour if seats are available.
How do you deliver my tickets?
Once your credit card is authorized, your tickets will be presented to you online and sent by email. If you reserve over the phone, we will email your tickets to you before we complete the call.
Our conductor boards the tours by name, so you don't need to have a physical ticket with you. You are welcome to print the electronic tickets we send you.
You can also have your tickets delivered by mail for a small fee. Postal delivery may take 3-5 days and is not always available.
What if I can't print my reservations? What if I lose them or forget them?
Don't worry! We have your reservations on file, so it's not necessary to bring paper tickets with you to the tour.
Please note: no one at the Old Courthouse will be able to assist you with reservations during the day. If you need assistance any time Pensacola Winterfest is not performing, please call 850-583-1365 and our volunteers will be happy to help.
Will you mail my tickets to me?
Yes! Please select the "deliver by mail" option at checkout and your tickets will be mailed to you. Delivery may take 3-5 days. It is not necessary to bring your printed tickets with you to the event.
I have a large group and would like to book a private tour. How do I make arrangements?
Give us a call at 850-583-1365 and we'll be happy to arrange your tour.
Are the tours accessible for the disabled?
If you are part of a group of guests with special assistance needs and you have your own vehicle, we can insert your vehicle into the tour. Call 850-583-1365 to make arrangements.
My group has its own bus. Can we drive through the Performance Tour ourselves?
We'll be happy to insert your vehicle into our schedule if you call for arrangements ahead of time. One of our guides will board and take your group on a tour in your vehicle. Please let us know the details of your sound system so we can give you our best performance.
Where is Winterfest?
Winterfest is based at the plazas around the Old County Courthouse at the corner of Palafox and Government Streets in Downtown Pensacola. You can use the address 223 S Palafox Place, 32502 for your GPS or maps app. Take a look at our map for directions.
From Southwest Pensacola or NAS
Take Garden Street to Palafox Place, turn right. Winterfest is three blocks down on your right.
From Nine Mile Road and Pine Forest
Take I-110 south to the Garden Street exit. Turn left at Palafox Place. Winterfest is three blocks down on your right.
From Gulf Breeze
Take Gregory Street to Palafox Street. Turn left onto Palafox, Winterfest is five blocks down on your right.
Where can I park?
There are several public lots nearby and plenty of free on-street parking. The Old Courthouse Parking Garage at 25 W Intendencia Street is right next door, and pensacolaparking.com has detailed maps of available downtown parking.
Is there parking for the disabled?
Accessible parking is available in the on-site parking garage at 25 W Intendencia Street. Guests with mobility issues are welcome to unload by dispatch.
How long is the tour?
Our 2 mile performance route takes about an hour to complete.
Are there restrooms at the event?
Restrooms are available on site, and at many of the businesses along Palafox Place. Ask any elf for directions.