Shiver Your Timbers with our Crew of Scalawags
Setting sail again June 2016! Call 850-583-1365 for a private group tour.
This summer the Blood Red Trolley sails the seas of adventure! Our ancient map will lead us to a pirates' trove of hidden treasure. Along the way we'll face rival pirates, find clues, and learn the Secrets of the Seven Seas. Get your tickets now!
Call us: 850 417-7321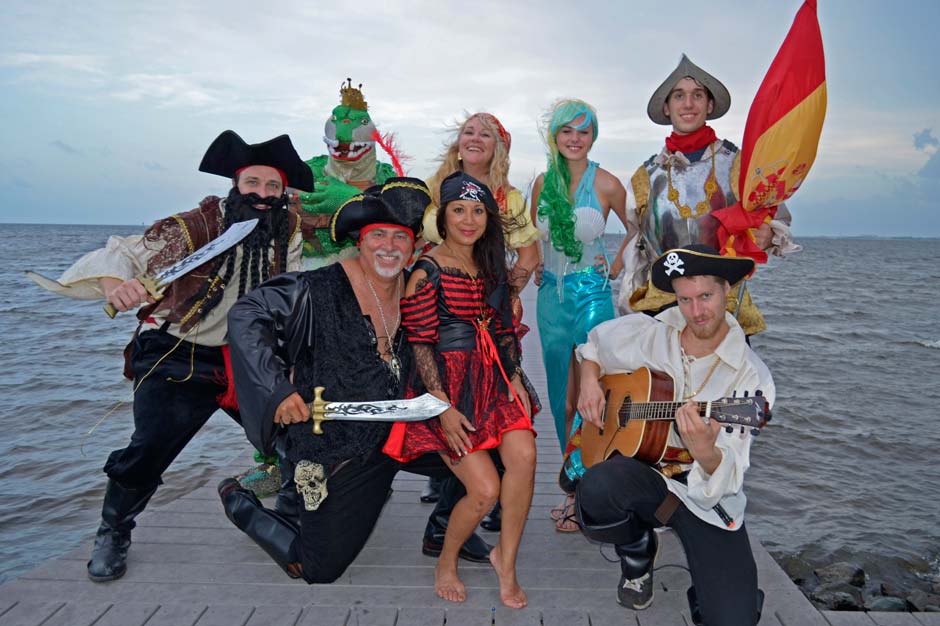 Come Prepared for Adventure
During our trip, you'll learn how to tie a proper pirate bandana and wear an eyepatch, but the better you blend in with the pirates, the safer you'll be. Bring your favorite pirate gear along, and come early to get your pirate tattoos.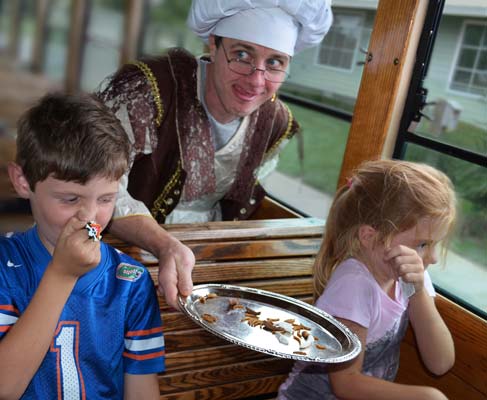 Aqua and Octopi
An evening on the high seas would not be complete without samples of pirate fare. Join us at 6:30 for surprising treats!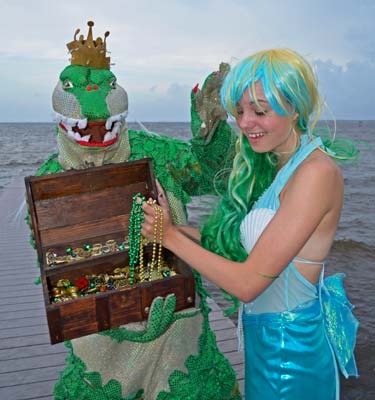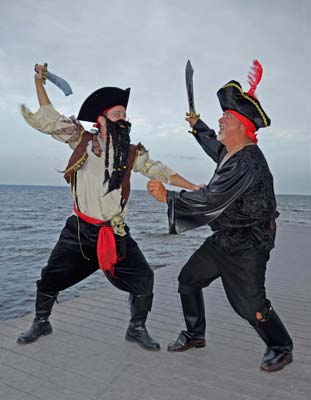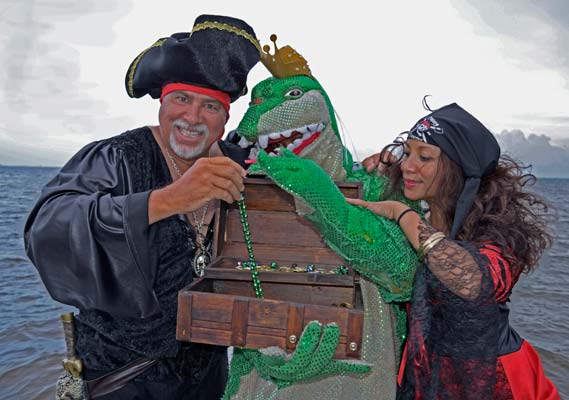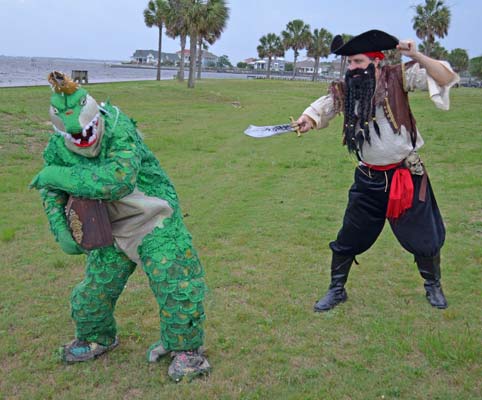 Tours depart from the Visitors Information Center at Gregory and 17th.